What counts as blocking a hydrant
Fire service entrances and hydrants
If there is a fire, the fire brigade should come as soon as possible to begin rescue and extinguishing operations.

Often the journey is delayed because roads and fire service entrances are blocked by illegal parking. This time can possibly cost lives!
Valuable minutes are lost when the heavy equipment has to be carried far.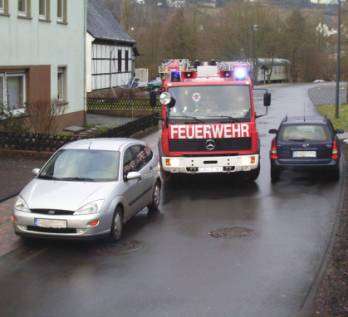 Even if a street is not expressly marked with no parking signs or other signs specifically as a fire brigade access, please always park so that the fire brigade can get through quickly with their large vehicles. For example, you may only park on or in narrow public streets if there is a passage width of 3.1 m. Even more space is required in curves.
It is not allowed to park at all in areas that are marked as a fire service entrance or area.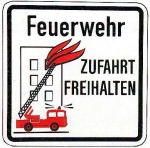 Such areas serve as access and installation areas for emergency vehicles, e.g. for turntable ladders, which require a large radius of action in order to be able to be used effectively.

Buildings that are further away from public roads cannot be approached by the fire brigade. Here, long distances often have to be covered on foot with heavy emergency equipment. Therefore, such entrances must have a width of 1.25 m and door widths of 1 m. These paths must therefore not be used as parking space.

In the event of an accident, keep a safe distance from the fire-fighting and rescue teams. Don't hinder their work.

Here the fire brigade appeals to the sense of responsibility. But you also help yourself, as you can only rule out any risk to yourself if you have a sufficient safety distance.
It is essential to follow the instructions of the fire fighters, because especially in the event of a fire there are often invisible dangers from toxic fumes and smoke.
Keeping the hydrants clear
When deployed in winter, the fire brigade repeatedly finds that some of the hydrants required to extract extinguishing water are iced up and often covered with snow. Hydrants are installed in the roadway, in the sidewalk or, more rarely, in the shoulder.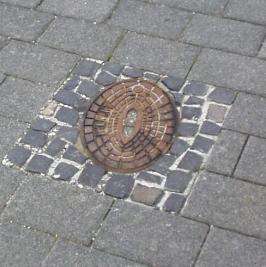 If not enough or not enough snow is cleared there, unnecessary time is wasted until the fire brigade has found the hydrant using the information sign. At temperatures around freezing point, the thawing and re-freezing snow forms a thick layer of ice on hydrants and makes it almost impossible for the fire brigade to draw extinguishing water. Delayed fire fighting as a result can possibly cost lives and cause high property damage. Therefore, in their own interest, the residents should definitely keep the hydrants for the fire brigade free of ice and snow.


Please also remember: Parking on or over hydrants is prohibited on sidewalks, even if parking is otherwise permitted there! If you park on the street above a hydrant (where parking is allowed), you must expect damage to the vehicle if the fire brigade removes your vehicle in the event of a fire. After weighing the consequences, the fire brigade may move your vehicle aside, e.g. by rocking it.

Hydrants are identified by 25 cm x 20 cm white signs with a red border. Behind the "H" for hydrant is the water pipe diameter (in millimeters) and below that the distance of the hydrant from the hydrant information sign (in meters).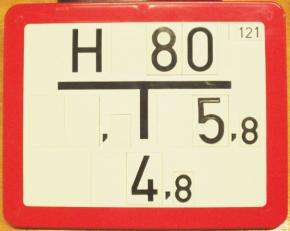 Here is a sign for a fire hydrant. The water pipe has a diameter of 80 mm, the hydrant has the serial number 121. The hydrant is 4.8 m in front of the sign and 5.8 m to the right.
Documents:
Responsible